MTA Survey 2011, let's do it!
... written for Panbo by Ben Ellison and posted on May 21, 2011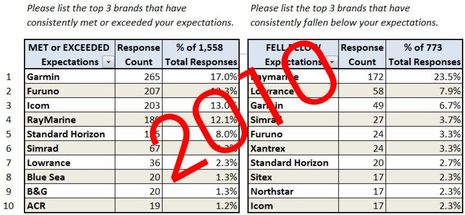 The MTA Spring 2011 Survey is ready for your input. One of several sections I'll be quite interested in is the one where respondents write in the marine electronics brands that have exceeded or fallen below their expectations. As discussed last April, the results indicate both brand recognition and perception, and I wonder if we'll see any significant changes. The poll is very similar to last year's, taking about twenty minutes and earning either Doctors Without Borders or Internews (your choice) one dollar. The major reward, though, is the chance to let the industry know what you want. The MTA 2011 Survey awaits.