Jeppesen C-Map app, Plan2Nav previewed
... written for Panbo by Ben Ellison and posted on Mar 31, 2011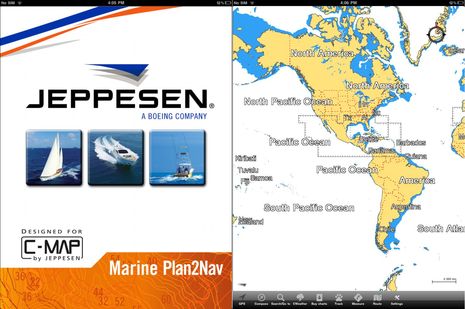 I only got a poor photograph in Miami when Jeppesen let us peek at the soon-to-come C-Map charting app for iPads, and so I'm tickled that they send over a selection of screen shots. While they're still not saying when the app will be available, I guess we should understand that besides the software itself they're also tasked with building a system that enables users to buy and download chart regions in what is probably a special format...
At any rate, aren't the details looking interesting? Like that big (optional) compass rose with "bearing to" pointer, and the ability to rotate the charts (hopefully with "course up" as an option)...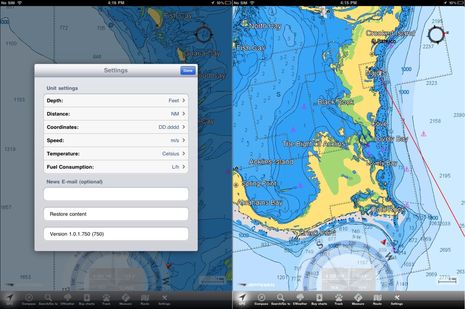 And what looks like lots of underlying data that can be queried -- aside from those tide, currents, and harbor photo icons -- including sources (something C-Map has always done well, I think)...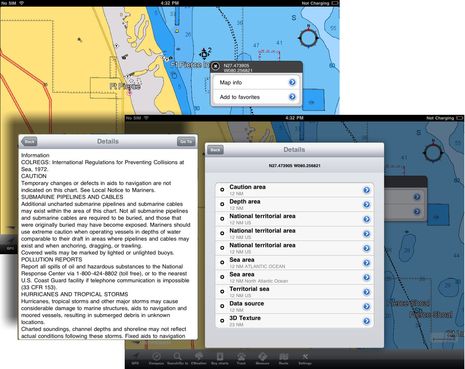 And how about the CWeather forecasts you can slide through with the touch bar at, and a perspective view Jeppesen didn't even mention in Miami?