DY NMEA 0183 to USB, looks handy
... written for Panbo by Ben Ellison and posted on Apr 26, 2010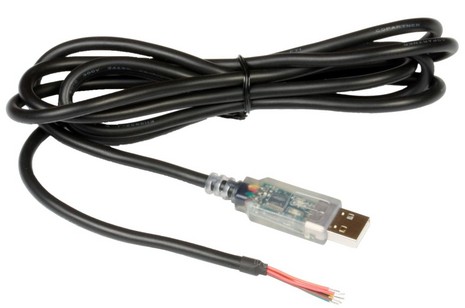 That's Digital Yacht's just announced NMEA 0183 to USB adapter, all of it, and it's just $49. Wire it to a multiplexer, AIS, or some other 0183 RX/TX port and any 0183 message will purportedly be seen by software running on the attached computer. The adapter has LEDs that flicker for transmitted and received data, and it can be set to either 4,800 or 38,400 baud. The included software is said to work with PCs, Macs, and even Linux-based systems, and there's a bonus...
The bonus is DY's SmarterTrack Lite AIS viewing software (PC only, I think), which is a subset of the full charting SmarterTrack
I first saw in Miami
. Since then I've spent a little time with the
downloadable SmarterTrack demo
, and was pleasantly surprised to find new software that seemed so quick and stable. It's also loaded with AIS features, including transponder management. At any rate, I can't find the adapter at
www.DigitalYachtUSA.com
yet, and that link still redirects to the DY mother ship in the U.K., but I'm told that they're ready to ship, and you might try emailing
[email protected]
(or calling 978-277-1234). Cherry on top: The press release, which you can find
in this list
, ends with "The company will also shortly be launching a version for use with NMEA 2000 based systems."