The demise of Loran-C and eLoran, case closed?
... written for Panbo by Ben Ellison and posted on Jan 7, 2010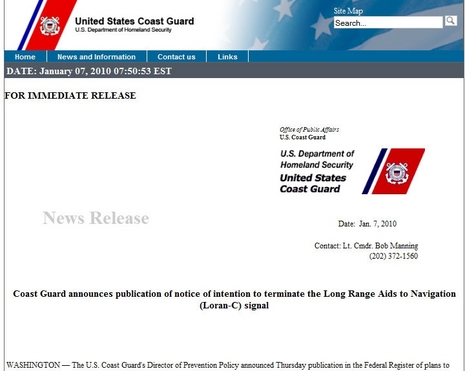 Damn it! This morning the USCG, in classic gov speak, announced the publication of notice of intention to terminate Loran-C. There's a lot that's not mentioned in the release, but my sources say that Secretary Napolitano did indeed sign off on this, as discussed recently, and that what she actually certified is that the Loran-C infrastructure will not be needed in the future. Which means that eLoran in the USA, already 70% complete, will also be dismantled. But some say that there's still a chance of reversal, and a key person is Maine Senator Susan Collins. I'm going to write her today!