Garmin NMEA 2000, good news!
... written for Panbo by Ben Ellison and posted on Jul 17, 2007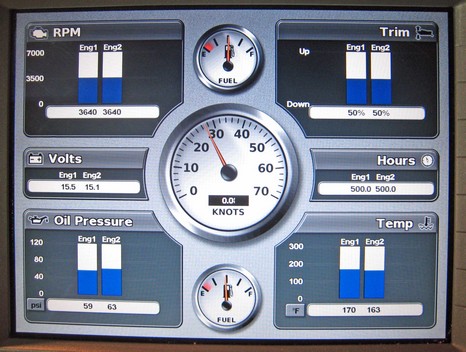 I had a long phone interview with Garmin this morning and was mucho pleased to learn that the limited NMEA 2000 support in the 4 and 5000 series is only temporary. Garmin's Marine Sales Manager Greg DeVries explained that the reason they took the approach they did—i.e. N2K engines only, as seen in the (simulated) screen above and its alternate—is that they'd "still be in development" if they hadn't. He promised that "Going forward, we're absolutely going to embrace full NMEA 2000. It will just be a software upgrade for existing customers." That makes what I first heard sit a whole lot better!