Weekend special, what the heck?
... written for Panbo by Ben Ellison and posted on Sep 17, 2005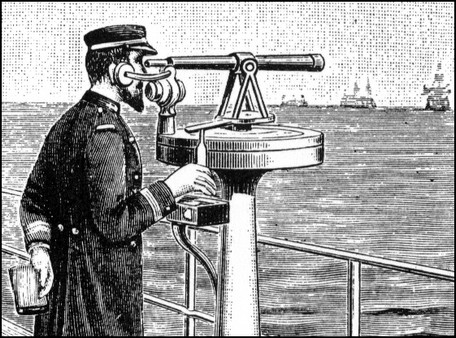 I was just looking for compass stuff in some nautical clip art I have (we used it a lot when I edited Reed's). I came across this image and must say I don't know for sure what this fellow is up to. I see what seem to be a telescope on what may be a pelorus, an earphone, a microphone, a booklet, and maybe a control box with cables or tubing headed off somewhere. What is this gent doing?